Roger Ver: Why Staunchly Bitcoin-Only Companies Now Hurry to Integrate Altcoins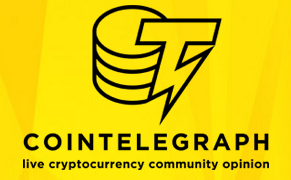 Bitcoin is gradually losing its grip on the digital currency ecosystem. It once had more than 95% of the cryptocurrency market both by market cap and exchange size. At the moment it is falling down to 79% and 60% correspondingly.
The trend is worrying and some experts in the community believe the writings are clearly on the wall – Bitcoin is heading into redundancy. Others the owner of Bitcoin.com, Roger Ver, think the decline can still be reversed.
Cointelegraph spoke with Roger Ver about the Bitcoin's way out of stagnation.
Cointelegraph: Do you feel that Bitcoin has stagnated in any way?
Roger Ver: This isn't a feeling. It is an independently verifiable fact. The blocks are completely full most of the time, so, the number of Bitcoin transactions each day is not able to increase to meet additional consumer demands. That is why we are seeing what used to be staunchly Bitcoin-only companies hurrying to integrate Alt coins. This would have been unimaginable before Bitcoin wasn't allowed to scale, and the blocks became completely full most of the time. I want to see Bitcoin used by people around the world. I want to see it grow to be a currency to rival the USD, the Euro, and the Yen.
This post was published at Coin Telegraph on 2016-10-05.