Bitcoin Advocate Roger Ver on OKEX Case: 'They Forged My Signature'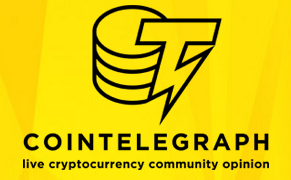 In exclusive interview to Cointelegraph, Bitcoin advocate and investor Roger Ver has confirmed dragging OKEX Fintech to a Hong Kong High Court over unpaid revenues. Roger Ver accuses the Financial Technology Firm of forgery and unpaid royalties concerning the use of Bitcoin.com.
Coin Telegraph: How can you explain the genesis of the case?
Roger Ver: They signed a contract to rent Bitcoin.com, and then violated that contract. They then produced a fake contract that they forged my signature on to, and violated the forged contract too.
CT: How much money is involved here?
RV: A minimum of $570,000 USD (HK$4,421,091).
CT: Why the fiat money is a being used here knowing your aversion to that?
RV: Because you can't sue for Bitcoin in court.
CT: Will OKEX continue to be your partner after resolution?
RV: No, they broke the agreement a long time ago.
This post was published at Coin Telegraph on 2016-09-26.