Mystery Solved: $6.6 Million Bitcoin Theft That Brought Down Dark Web Site Tied To 2 Florida Men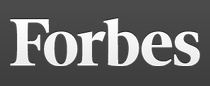 The U. S. government has seized $4.5 million from two Florida men who allegedly stole 5,400 bitcoins from illegal online drug sales site Sheep Marketplace in late 2013, shortly before the price of bitcoin hit its peak of around $1,200, according to forfeiture documents filed last week in Jacksonville, Florida.
The money was forfeited back in the spring of 2014, along with a 2012 Toyota Camry and a 2008 Honda motorcycle, by Nathan Gibson and Sean Mackert, who are both 24, but were 21 at the time of the heist.
(The government says the amount was equivalent to $6.6 million, though it appears to be using an exchange rate, about $1,200, that wasn't reached till nine days later, during which time Bitcoin's value doubled and peaked before beginning a downward slide. Bitcoin is a digital currency created from computer software that has gone from $0 in value to more than $500 today since its birth in 2009.)
The 2013 theft led to the shuttering of Sheep Marketplace, which had sprung up in response to the closing of Silk Road, the first online drug marketplace to use Bitcoin. At the time, news articles and Reddit claimed the amount stolen was $100 million or $220 million and Reddit vigilantes watched transactions out of an address they were convinced was associated with the theft, until they realized it was instead owned by a Bitcoin exchange.
This post was published at Forbes on MAY 30, 2016 @.