How BigCommerce Integration Could Bring Bitcoin to eBay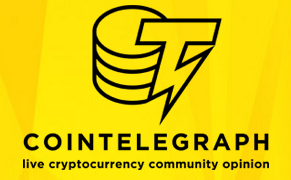 Though eBay does not accept Bitcoin directly as a form of payment, its jointly developed integration with BigCommerce may expose over 165 mln of its active buyers to the top digital currency.
The two companies announced the availability of the new integration on Thursday, Nov. 11 as a way to enable BigCommerce merchants to select products from their catalog and begin selling to millions of eBay users, without the need for third-party apps or custom development.
BigCommerce merchants that choose to sell on the marketplace can take advantage of its centralized inventory management and order processing, which will enable merchants to sell the same products and inventory simultaneously across both eBay and their branded website, while effortlessly syncing stock levels on both sides.
It combines its open architecture and app ecosystem for businesses to scale to millions in online sales for less cost and complexity of on-premise software. Its customers include over 50,000 small and medium businesses, more than 2,000 mid-market businesses selling more than $1 mln per year, 10 Fortune 1000 companies and 17 Internet Retailer 1000 businesses.
This post was published at Coin Telegraph on 2016-11-11.