Bitcoin Foundation Hits at Banking System In New Manifesto, Calls for Greater Bitcoin Adoption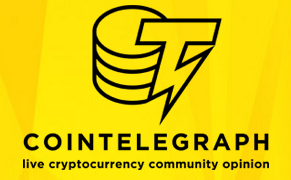 Members of the Bitcoin Foundation seem to have taken a swipe at the banking system as reflected in the non-profit's newly released manifesto.
Made public on Nov. 3, the manifesto cites traditional financial services, especially banking, as not being inclusive for the 2.1 bln people that live on less than $3.10 a day. It also states that electronic payment processing times and fees have been too high which has been the prime reason behind 85 percent of all commerce globally being done in cash.
Poor long-term store of value
Fiat currency has been a poor long-term store of value, especially since the gold standard was abolished. The financial services collapse of 2008 and subsequent banking system bailout caused substantial misery for the poorest of the global population, especially in developing economies with losses associated with card fraud totalling $16.3 bln globally in 2014.
Bitcoin Foundation's Executive Director, Llew Claasen, says to Cointelegraph via email:
This post was published at Coin Telegraph on 2016-11-04.