How Far You Can Go With Bitcoin in Ghana (and Make Juice Out of Stone)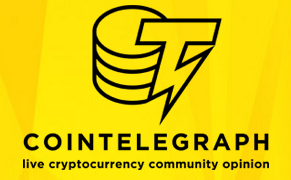 Ghana is a big time cash society. Though before the country's 2007 redenomination, one needed to load sacks full of money before purchasing a house, car or land.
Everything is paid for with money, and in a few cases by cheque. The twenty thousand Cedis note was equivalent to $2.
Cashless society only a dream
Government attempts towards a cashless society has been a fiasco, just like most government projects are notoriously known here. Case in point is the E-Switch project initiated by the state in 2008.
Through the National Switch, the new Universal Electronic Payments (UEPS) technology was purposely intended for all commercial banks, rural banks, and savings, and loans institutions in Ghana to implement a common payment platform and biometric Smartcard.
It was a total jest of the highest order. The system was down most of the time rendering transactions impossible. Many users had bitter experiences using it. At the time Cointelegraph was filing this report, the website of the government agency responsible for this project was down. It has become a white elephant.
Godwin Bush, Director of Operations, PM Cedis Capital, an Accra-based Bitcoin Exchange echoed:
This post was published at Coin Telegraph on 2016-10-27.