ViaBTC Sees 50% Drop in Hashpower After Supporting Bitcoin Unlimited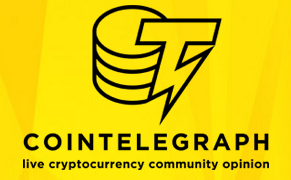 If you are a #bitcoin miner and have joined the @ViaBTC pool consider switching to a pool that is not actively trying to stall #segwit.
— Vortex (@theonevortex) October 10, 2016
ViaBTC, one of the largest mining pools in the world, experienced a 50% drop in its hashpower after allocating all of its resources in mining Bitcoin Unlimited blocks.
Bitcoin Unlimited is an alternative project with which miners can decide the size of the blocks they wish to mine. ViaBTC for instance, is mining 2 MB blocks through Bitcoin Unlimited, while the Bitcoin.com mining pool is opting for a 16 MB blocksize.
The team behind ViaBTC decided to move its entire mining pool to Bitcoin Unlimited due to their belief that the current capacity of the Bitcoin network significantly restricts the potential number of people that could be using the digital currency.
This post was published at Coin Telegraph on 2016-10-12.