CEO of Decent: We Raised Over 5500 BTC Half Way Into ICO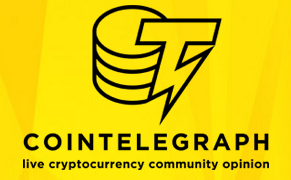 The Blockchain startup Decent is half way into their Initial Coin Offering, and has raised more than $3 million. Matej Michalko, co-founder and CEO of Decent speaks with Cointelegraph about their expectations.
Cointelegraph: How much are you anticipating to raise?
Matej Michalko: We raised 5500 BTC, which has a current value of $3,300,000 , we are only in the first half of our ICO (Initial Coin Offering) and we still have 4 weeks to go.
CT: Do you think Decent can break the record of The DAO which raised $160 million a few months ago?
MM: The DAO raised $160M a couple of months ago, being decentralised VC fund, a very different project from what Decent intends to be. As we have still 4 weeks to go and many backers jump in the very last moment, I hope for the current number to improve, so Decent will be a great success and a killer app for Blockchain Technologies in digital content distribution. Our main aim is to take Blockchain Technologies mainstream.
CT: How do creative content distributors feel about your company's innovative invention to decentralize content distribution on one platform?
This post was published at Coin Telegraph on 2016-10-10.