McAfee's MGT Goes Into Bitcoin Mining, With Massive Amount of Hardware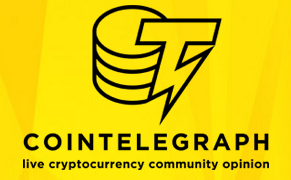 MGT Capital Investments Inc first announced its debut into the Bitcoin mining business in late June and has reported its mining rewards for Phase One. The Bitcoin operation started when John McAfee, creator of McAfee Antivirus, took over the MGT earlier this year and has steered the company into Bitcoin and Blockchain technology.
Marco Streng, CEO of Genesis Mining, spoke to Cointelegraph about MGT's Bitcoin mining operations:
'We appreciate the efforts of MGT going into mining and think it is good for the industry. Since 10 PHs is still a relatively small size operation the direct effect of this for the mining market is rather limited.'
How is MGT's Bitcoin mining different?
To date, MGT has mined over 90 Bitcoins so far, at $611 each. At this exchange rate, MGT has earned over $50,000 in mining revenue and is continuing its mining operations. Now, MGT is beginning Phase Two of its mining plans and hopes to reach 5 PetaHash of mining power by the end of 2016′s fourth quarter.
This post was published at Coin Telegraph on 2016-10-09.