London-Based Bitcoin Company Plans to Open Bitcoin Exchange in Jamaica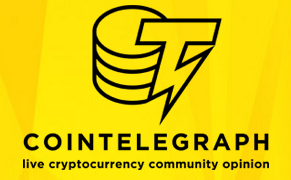 London-based Bitcoin wallet company, Caricoin is trying to start up a Bitcoin exchange in Jamaica. Caricoin is pitching to the Bank of Jamaica for support in creating their Caribbean exchange which aims to merge Bitcoin with the Caribbean banking system.
The BoJ proposal
Till date, Caricoin does not have an official proposal and is currently working on putting it together. They hope that the BoJ will embrace Bitcoin as other banks have with its technology which could put the Bank of Jamaica in a good position to develop Blockchain-based Fintech solutions with a Caricoin-BoJ partnership.
Karsten Becker, Regulatory Advisor spoke to Cointelegraph on Caricoin's plans:
'Getting the approvals to run an exchange will enable us to cross this bridge by permitting our users to link their bank accounts or debit cards directly to their Bitcoin wallets, and to use this new functionality to easily buy and sell Bitcoin.'
Caricoin is also targeting local merchants as well to sell goods online for Bitcoin. With the current Caribbean e-commerce requirements, this gives merchants the ability to cash their Bitcoin for fiat currency as they push to online stores and grow their customer bases. Since Bitcoin is almost accepted world-wide, Jamaican e-commerce limits can now be shattered with Bitcoin.
Caricoin's current position
The company itself is regulated in the UK and is preparing documents to present to the Bank. Since Jamaica has an Electronic Transactions Act, Caricoin can speed up transactions using cryptocurrency rather than the traditional banking system.
This post was published at Coin Telegraph on 2016-10-09.