Bitcoin.com Secures 1% of Global Hashrate, Paying Miners 6% More Than Other Major Pools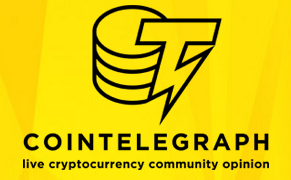 On October 6, Bitcoin.com mining pool officially mined its 10th block after securing nearly 1% of global hashrate. Its founder Roger Ver noted that Bitcoin.com has been paying its miners around 6% more than other major pools.
The emergence of the Bitcoin.com mining pool and its 1% global hashrate holds more significance than others may imagine, considering their stance on the Bitcoin block size debate.
Importance of Bitcoin.com's Rising Hahsrate Bitcoin Unlimited, a project designed to hard fork the Bitcoin network for scalability, allows miners and node operators to decide their own blocksize limits. The Bitcoin.com mining pool is one of the few groups to support this project designed to scale the Bitcon network to a capacity miners see fit.
As such, miners can choose to work with 2 MB blocks or even larger blocksizes like 3MB and 4MB, to test their impact on the Bitcoin network and ecosystem in terms of speed, security, and scalability.
This post was published at Coin Telegraph on 2016-10-07.