Blockchain – Euphemism For People That Don't Understand Bitcoin?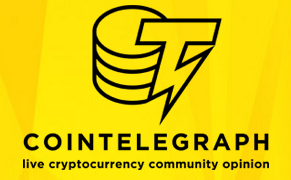 @Melt_Dem yawn. Blockchain is a euphemism for people that don't understand Bitcoin
— Vinny Lingham (@VinnyLingham) August 28, 2016
Central authorities and major financial institutions responded to the emergence of Bitcoin by targeting the development of its underlying technology in attempt to distract the real value of the digital currency.
Experts have criticized the desperate attempts of banks in adopting the technology, describing that blockchain is a euphemism for people that don't understand Bitcoin.
Since 2015, banks have poured hundreds of millions of dollars in capital and a significant share of their resources for the development of private blockchain networks. In an awkward series of events, the blockchain technology has been referred to as a mystical invention that creates an irrefutable and unalterable ledger for banks and financial institutions to store transaction data and private information.
Not a single working product to showcase
Most notably, organizations like the R3 Consortium have focused on the development of permissioned blockchains, or blockchain networks overseen by local network administrators, for banks to create a cost-free and robust financial network to handle its transactions and settlement of assets.
This post was published at Coin Telegraph on 2016-08-29.