This Philippines bitcoin firm has acquired a defunct Silicon Valley company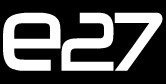 The makers of Rebit.ph, Bitbit.cash, and PrepaidBitcoin.ph now have a partner in the world's biggest tech ecoystem
What kind of company would be magnanimous – or foolhardy – enough to pull another company out from the grave?
Philippines-based bitcoin startup Satoshi Citadel Industries (SCI) is one shimmering example. Today, it has announced the acquisition of Reza, a defunct bitcoin stock trading company based in Silicon Valley.
The Silicon Valley-based company enables any Bitcoin user to make investments in bitcoin or fixed income stocks in the US or other international stock exchanges via a mobile app. Traders can choose to invest in three portfolios – Conservative, Moderate or Aggressive – which are sorted by its degrees of risks and returns. They then, of course, can track them.
This post was published at e27 on 25 Aug, 2016.