First 'Dark Pool' Exchange for Bitcoin: TradeZero Partners Jered Kenna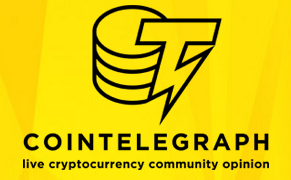 TradeZero, an online broker dealer registered with the Securities Commission of the Bahamas, has announced today that it has teamed up with Bitcoin serial entrepreneur Jered Kenna to create the world's first 'dark pool' exchange for Bitcoin and eventually other digital currencies.
Dark Pool Bitcoin exchange
Dark pools refer to off-exchange trading between two parties and account for more than 40 percent of the volume of stocks being traded on a given day. Kenna pioneered the concept of dark pool trading at his first Bitcoin exchange, Tradehill, which operated during Bitcoin's infancy (2011-13).
TradeZero claims to be a global platform which already allows commission-free stock and ETF trading, as well as the ability to trade equity and index options.
Kenna says:
This post was published at Coin Telegraph on 2016-08-11.