How The Blockchain Alliance Helps Law Enforcement With Bitcoin Crime And Developments Like The DAO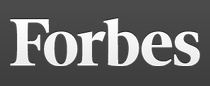 While many people hear the word 'Bitcoin' and still think of crime, compared to previous types of digital currencies used by criminals such as e-gold and Liberty Reserve dollars, Bitcoin is quite different.
At least according to Jason Weinstein, partner at international law firm Steptoe & Johnson, who previously spent 15 years at the Department of Justice as a federal prosecutor, with the final third of that time devoted to supervising computer and organized crimes.
Whereas the previous digital currencies were created and maintained by and for criminals, 'Bitcoin was a digital currency designed for legitimate purposes that was being misappropriated by criminals,' he says in the latest episode of my podcast, Unchained, which explores blockchain and fintech (Google Play, iTunes, Stitcher, TuneIn Radio). (Links to this particular episode: Google Play, iTunes, Stitcher, TuneIn Radio.)
During the session, he and Alan Cohn, of counsel at Steptoe, who had served as assistant secretary at the Department of Homeland Security for nine years helping to coordinate cyber-crime policy, discuss their work with the Blockchain Alliance, a ten-month-old coalition of more than 25 companies from the blockchain industry and more than 25 law enforcement agencies both domestically and abroad.
This post was published at Forbes on AUG 9, 2016 @.