Erik Voorhees: Bitcoin Has Achieved the Stability of a Large Cap Stock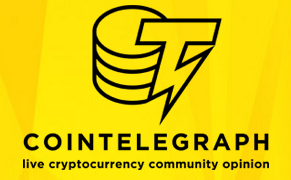 According to Erik Voorhees, Bitcoin has become as stable as a large cap stock.
The ShapeShift CEO pointed out Bitcoin's rise in stability, and how that development silences one of the foremost criticisms of the cryptocurrency's early stages, via Twitter:
Bitcoin has achieved the stability of a large cap stock. This is immensely impressive and puts to rest one of the earliest criticisms.
— Erik Voorhees (@ErikVoorhees) July 29, 2016
Bitcoin's recent stability achievements
Contrasting with its previously infamous volatility, Bitcoin has displayed significant signs of maturing. During the lead-up to the United Kingdom's vote to exit the European Union, Bitcoin tracked gold as a hedge against economic uncertainty, solidifying its place as a more reliable option than the traditional financial system.
This post was published at Coin Telegraph on 2016-07-30.