With Bitcoin Soaring, What's Next for Cryptocurrency in Scotland?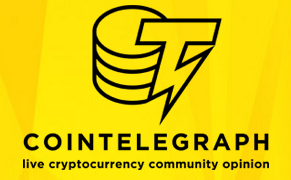 Can Brexit be cryptocurrency's moment for the Scots? Willie Fleming of the Scotcoin Project answers.
In the wake of a historic vote for the United Kingdom to leave the European Union, Bitcoin has soared, reacting to sinking markets as confidence in the European economy temporarily faltered.
Scotland, meanwhile, voted overwhelmingly to remain in the EU, leading to predictions that the Scots will exit the UK, while not necessarily adopting the euro as their currency. This could lead to a prime situation for cryptocurrency to take firm root in Scotland.
CoinTelegraph spoke with Willie Fleming, the director of the Scotcoin Project, an organization meant to spur the development and adoption of Scottish cryptocurrency, about the future of crypto for Scots.
CoinTelegraph: What do you think of the current state of cryptocurrency in Scotland?
Willie Fleming: In its infancy, to be honest. We have the same amount of Bitcoin exposure and acceptance as in the rest of the UK – i.e. as far as the general public is concerned, there is little to no knowledge. We have an enormous education job to do.
CT: Have you noticed a shift in interest with the Brexit affair, either before or after?
WF: We know we have a lot of latent goodwill and with the correct communication on our part we will get the message out. Our new wallet, which is about to go into beta testing, will make an enormous difference. Much more interest in the coin, and many people contacting us wanting to buy directly for sterling. They do not want to go ->BTC ->SCOT.
This post was published at Coin Telegraph on 2016-07-01.