Bitcoin Heaven on Earth – 13th Annual Porcupine Freedom Festival in Lancaster, New Hampshire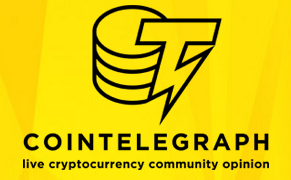 The Porcupine Freedom Festival, or PorcFest, might be the most Bitcoin-friendly festival in the world. The week long festival, put on by the libertarian non-profit organization the Free State Project, just wrapped up its 13th annual instalment last Sunday. It took place at Roger's Campground in Lancaster, in the far north of New Hampshire. PorcFest serves as both an outdoor camping festival and as a political conference. Registration staff estimated its attendance as high as 1,400 over the course of the week.
CoinTelegraph was present at PorcFest to observe events and interview attendees.
A growing crypto-anarchist trend Unlike other similar conferences and festivals, PorcFest has a strong crypto-anarchist and pro-Bitcoin vibe.
Carla Gericke, former president of the Free State Project and current president of the regional pro-independence Foundation for New Hampshire Independence, has seen the trend towards crypto increase every year.
This post was published at Coin Telegraph on 2016-06-29.