Major Bitcoin Miner Disappears Along with Millions of Dollars Worth of Bitcoin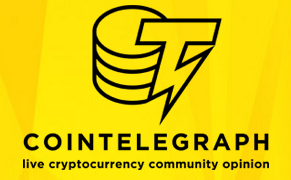 Usual website activities of a major Bitcoin miner Hashocean are nowhere to be found, fuelling suggestions that the cloudminer is a scam.
Hashocean to another Ocean's Trilogy
According to 'Is It Down Right Now' which monitors the status of favorite web sites and checks whether they are down or not using the test tool below, as well as graphs and users' comments, Hashocean has been down for more than five days.
A visit to the Hashocean website shows the '403 Forbidden cloudflare-nginx' message. 'Hashocean.com is PARKED,' "Is It Down Right Now" says. 'The website is either expired or listed for sale…' As at the time of this publication, it says the Hashocean site has been down for about 5 days 19 hours. Its youtube and Facebook pages have also been removed.
Now, based on the assumption that the miner has disappeared with the money invested by its subscribers – reportedly about 700,000 of them, several comments have trailed Hashocean's sudden disappearance.
Subscribers' views
OrionOverwatch writes on Reddit:
This post was published at Coin Telegraph on 2016-06-27.