Bitcoin Blockchain is the Last Economic Fortress, Provides the Unbanked with Jobs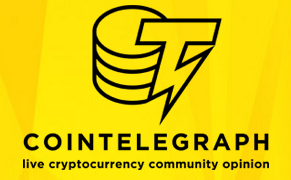 Bitcoin could be used as a means for economic liberty, since it is easy to use, secure and reliable for merchants. It is not only used as a world currency, but also as a savings asset. It is the 'one last economic fortress'.
Cryptocurrencies go where big banks won't trouble to go, but could the Blockchain also provide wealth for the unbanked by providing jobs in the near future? The western world has by now has been significantly disrupted by the blockchains of Bitcoin, Ethereum and many other currencies and tokens.
According to the 2014 Global Findex, 700 million adults worldwide became account holders between 2011 and 2014; a 20 percent drop in the number of unbanked.
Jim Yong Kim, World Bank Group President, says:
'Access to financial services can serve as a bridge out of poverty. We have set a hugely ambitious goal – universal financial access by 2020 – and now we have evidence that we're making major progress.'
CoinTelegraph spoke to experts about whether they think it is only a matter of time before the blockchain affects the developing world, or if they think It has already started.
This post was published at Coin Telegraph on 2016-06-26.