Bitcoin Price Analysis: The 50 Day Exponential Moving Average is Big Resistance (Week of May 4)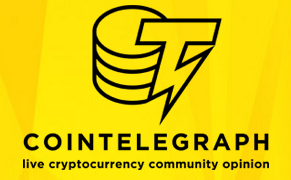 For timely updates on price updates, follow me @sammantic
The Bitcoin price continues to be range-bound. This appears to be looking like the top of that range. Last week the price was ~$225 USD as of this writing and now its at $234 USD. It has attempted a few times to get above $240 USD, which is proving to be major resistance. This is where the 50-day exponential moving average (insert link) now lies. In the last few days price has tried to stay above this level and hasn't been able to.
As has been mentioned in previous articles the slope of all the EMAs (50, 100, and 200) has turned downward and this is starting to prove problematic. The price is having trouble holding above these lines. The best case scenario would be to see a flattening out of the moving averages as a sign of improvement, this has not happened thus far.
While many indicators have moved into neutral territory this move appears to be topping out as volume and momentum have not followed the price higher and many of the indicators appear to be topping out.
While there have been some improvements in price short term, nothing has changed as far as the long-term trend goes. If the price were to break through 240 and continue higher 250-255 would be the top. The weight of the evidence says this move should not be trusted and is nothing more than a counter trend rally.
Long-Term The 1-year chart (long term) of Bitcoin remains bearish. The price continues to decline, and remains below all 3 of its Exponential Moving Averages (EMAs). The 50-day EMA is proving to be a major resistance area and right now, that is approximately at ~US$241. The price has not been able to stay above it in recent days.
As mentioned above, the slopes of all 3 EMA's are bending downwards as well. This is symptomatic of falling prices that are not ready to rise and if they can continue to slope downwards, the price will follow, which can lead to an accelerated downtrend.
The Money Flow Index (MFI) and the Relative Strength Index (RSI) both are following the same pattern they have risen to neutral levels and have now flattened out and are looking like they are beginning to turn downwards. Simply put, momentum is beginning to wane and this move doesn't seem to appear to have much more strength in it. Also note that the MACD has been below zero for this entire move and has essentially remained flat. These are not signs of a trend change.
This post was published at Coin Telegraph on 2015-05-05.