Huobi Bridges Bitcoin with China's 'Booming' Shanghai Stock Exchange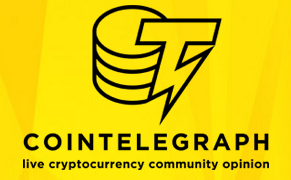 CoinTelegraph spoke with Leon Li, CEO of Huobi – one of China's 'Big Three' bitcoin exchanges – to discuss its new tool connecting bitcoin and the traditional stock market, why the Chinese yuan doesn't actually comprise 80% of BTC trading, and how Beijing's new policy is fostering Bitcoin startups in the country.
Bitcoin, China and the Stock Market Boom
In addition to Huobi's recent partnership with 'China's MIT,' Tsinghua University, Li confirmed that the exchange is also looking for opportunities in the currently booming stock market and is launching a new trading platform named Caimao that will enable users to mortgage their bitcoin to borrow Chinese yuan, which are then used for trading shares listed on the Shanghai Stock Exchange.
The Shanghai Composite Index has more than doubled in the past 12 months, making it the hottest bull market in the world today, following Chinese monetary 'easing' and the recently announced subsidies for FinTech (including Bitcoin) startups in the country.
While there has been no new policy directed at Bitcoin in particular since December 2014, 'the environment is actually very flexible,' explained Li. He added:
'The Chinese government is giving a lot of leeway to bitcoin startups with their FinTech startup support initiative, which will have a positive effect on the industry and will add value to Bitcoin in China.'
However, Li also added that they do not expect any new announcements from Beijing with respect to cryptocurrency and instead are keeping a close eye on American regulators, as Huobi expects 'the situation in the U. S. will strongly influence Chinese policy.'
Meanwhile, a significant fraction of its traders are 'either already trading or want to trade in this stock market,' explained Huobi's analyst Robert Kuhne. Thus, Caimao will serve as the 'new bridge' between bitcoin and the conventional stock market.
The platform will work as follows:
This post was published at Coin Telegraph on 2015-05-01.