Dream Bitcoin Foundation to Organize March 17 CoinFest Event in Ghana, Africa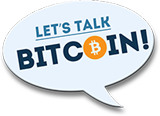 Dream Bitcoin Foundation will be organizing a Bitcoin-focused event on March 17, 2015 in Kumasi called CoinFest. We anticipate interested and motivated participants, with the focus on Bitcoin and the blockchain technology. The foundation is determined to help Cheetahs (young African entrepreneurs) seize the opportunity that Bitcoin represents. The economic repression that has enveloped Africa makes the continent one of the best places for such initiatives, and support from the global Bitcoin community will really help in educating the masses.
The foundation seeks to raise funds for projects that will bring together and build young, ambitious, and self-determined entrepreneurs, enabling them to achieve their dreams without government intervention. The foundation's primary mission is to spread the word that, for the first time ever, cryptocurrency and an inexpensive smartphone now enable unbanked entrepreneurs to transact as equals with the rest of the world.
As written on thier Facebook page:
This post was published at Lets Talk Bitcoin on March 11th, 2015.