Bitcoin Group pulled up for pre-IPO chatter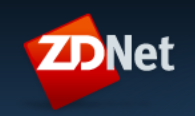 The Australian Securities and Investments Commission (ASIC) has warned Australian bitcoin trading company Bitcoin Group Limited away from making public statements concerning its proposed initial public offering (IPO) until after lodging a prospectus.
ASIC released a statement on Friday saying that it had placed a stop order, prohibiting the company from publishing any statements concerning its intention to list publicly in Australia. This comes after the company posted information about its proposed IPO on Chinese social media platform WeChat.
According to ASIC, Bitcoin Group posted publications via the social media platform seeking expressions of interest from potential investors to subscribe for shares if the company goes ahead with its proposed listing on the Australian Securities Exchange (ASX).
In October last year, the company published a media release stating that it expected to list on the ASX by mid-November 2014, and hoped to become the world's first publicly floated bitcoin trading company — despite local bitcoin mining and e-payments company DigitalBTC having already listed on the ASX under the name Digital CC Limited.
This post was published at ZDNet on February 13, 2015 —.