Paycoin Attempts To Explain Away Pay Floor, But Deleted Statements Appear To Tell A Different Story.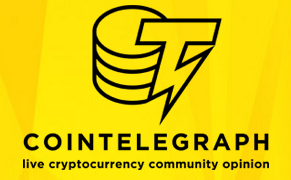 At the center of the Paycoin controversy is the disagreement among critics and GAW over if the US $20 price floor was ever actually something they promised to enforce. The company recently released a statement explaining their side of the argument.
They claim that the US$ 20 figure was based off of figures 'very much like a mathematical equation' and that their plan of 'expanding market capitalization, and crafting the mechanisms to ensure the market did not grow faster than the rate of adoption among users, the overall growth rate' should have been enough to hold the US$ 20 price point, and blames the lower price on 'dumpers.' (Paycoin currently sits at US$ 4.05 according to CoinMarketCap).
Nowhere in the updated statement does it talk about Paybase using its market to influence the coin's price, nor plans to use the Coin Adoption Fund to help keep 'stability' as was previously spoken about.
Back in November, Garza and a few other members from the GAW team held two Google Hangout chats where they fielded curated questions from the community. At that time, the story did sound significantly different than what GAW is saying now, but Garza did state that the US$ 20 price point was not 'guaranteed'.
The hangouts were transcribed and posted on the hash talk forum. The transcript of the later video pretty much accurately captured everything that was said, minus a few comments. The other transcript does not follow the video currently posted as the Hangout at all, it is unclear as to why this is. The transcript got favorable reviews from the community, including Josh Garza himself, when it was posted in Mid November. It has since been deleted. Archive.today has the post as it was up until January 1st, 2015. The post was apparently deleted sometime after that, during the midst of the ongoing controversy. This is appears to be the first time that the post has come to light since its deletion (although, the Bitcoin Talk thread is well over 700 pages at this time, so it is possible it appeared there before).
This post was published at Coin Telegraph on 2015-01-09.