Wall Street regulator updates bitcoin rules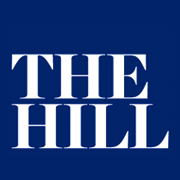 The top Wall Street watchdog revealed an updated set of proposed rules on Thursday that would put stricter cybersecurity requirements on banks wishing to use virtual currencies such as bitcoin.
'We have to do our best to stay ahead of the curve to protect consumers and the financial markets from the types of devastating disruptions that could occur as a result of a debilitating cyberattack,' said Benjamin Lawsky, head of the New York Department of Financial Services (NYDFS), during a Bipartisan Policy Center event.
Under the proposal, financial firms handling bitcoins would need to obtain a 'BitLicense' from the NYDFS, ensure a strong cyber defense and maintain detailed records of all bitcoin transactions.
Bitcoins only exist virtually, but are increasingly accepted at major online retailers. The currency's relative anonymity has made it a favorite for cyber criminals.
This post was published at The Hill on 12/18/14.