How Louis C.K. Would Make Millions More by Selling His Specials Via Bitcoin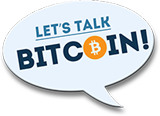 When it comes to monetizing online videos, Louis C. K. is an innovator. In 2011, he decided to distribute his new standup special on his website, downloadable for $5. Instead of making an exclusive deal with Netflix, HBO, or Comedy Central, Louis opted for the open garden of the Internet. One of the main reasons that people pirate content in the first place is that the material is often inaccessible online, even when they are willing to pay. Louis C. K. was able to bring in more than $1 million in sales in less than two weeks during his experiment. While most people would consider this unique scheme a success, the reality is that it could have turned out even better with the help of Bitcoin.
This post was published at Lets Talk Bitcoin on September 23rd, 2014.