Five Objections to Using Bitcoin We Should Finally Put to Rest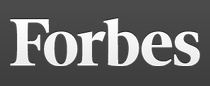 Is that all there is? Is that all there is? If that's all there is, my friends, then keep on dancing.' – Peggy Lee
This week, we received yet another in what seems to be an endless parade of warnings, from yet another central bank or government body, about the alleged dangers of 'virtual currency' – the preferred term used by such groups for digital currencies such as bitcoin (perhaps because the term 'virtual' makes them seem even less real, a cross between a videogame and a rewards program gone bad). Remarkably, the report also called out cute little Dogecoin and bent-on-compliance XRP (aka Ripple).
The list of horrors put out by these mildly esteemed bodies is a virtual cut-and-paste effort, looking for the most damaging words without revealing any true issues. Where were these same bodies to warn us about the dangers of toxic subprime mortgages and collateralized debt obligations a mere decade ago, of former NASDAQ regulator Bernie Madoff's true Ponzi scheme, or of investing in Fannie Mae after the government decided they would never be able to pay off their loan to the Feds because they're just too profitable now?
This post was published at Forbes on 9/18/2014.