Blockchain Promises To Be As Disruptive A Technology As The Internet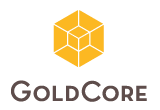 You may have heard of Bitcoin, a cryptographic electronic currency that is grabbing headlines all over the world. It is being described by Safe Guy types, as 'volatile', the preserve of criminals, unsafe, scary etc. Indeed it may be or become all some and none of these things in time. But behind it is a technology that is as transformative as I have ever seen.
The technology is known simply as 'blockchain". In origin, and partly in design, it is similar to the original methods of accountancy dreamed up by the the first international traders thousands of years ago. This modern day incarnation of those hallowed concepts is infinitely more practical, dynamic and accessible to the computer-clad and hyper-connected people of today. The Block-chain is simply a register of assets on a public ledger that clearly identifies: an asset, owner and any number of useful credentials that may be helpful in understanding the properties of the asset. This means that you can have certainty that what is there is there and can be bought and or sold. It is public and it is virtually indisputable.
This post was published at Gold Core on 5 September 2014.