Bitcoin? Yawn. CheapAir Is Now Taking Litecoin and Dogecoin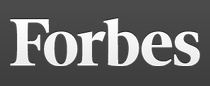 Last November CheapAir became the first airline to accept Bitcoin and then later, the first to let travelers book hotel rooms and Amtrak train seats with the digital currency.
Since then its Bitcoin sales have topped $1.5 million, an amount that exceeded the company's initial expectations, Jeff Klee, CEO of CheapAir, tells Forbes.com.
CheapAir is hardly alone. In the last twelve months or so, Bitcoin has inched and then pushed its way into mainstream commerce, prompting such companies asDell , Overstock, Expedia EXPE 0.15% and Dish Network to start accepting the currency. Dish, in fact, processed its first Bitcoin payment last month when Austin and Beccy Craig, the stars of a new documentary film 'Life on Bitcoin,' used it to pay their monthly cable bill. Ebay may soon join that list, according to a report in the Wall Street Journal last month: it has been quietly to integrate the virtual currency into its Braintree payments subsidiary, sources told the WSJ.
This post was published at Forbes on 9/03/2014 @.